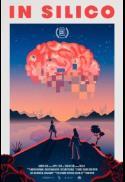 A young filmmaker sets out to document a brilliant and persuasive neuroscientist who has become frustrated with his field's status quo. In Silico explores a 10-year quest, funded by billions of euros, to simulate the entire human brain on supercomputers. Along the way, it reveals the profound beauty of tiny mistakes and bold predictions, a controversial space where scientific process meets ego, and where the lines between objectivity and ambition blur.
"A fascinating window into the trouble grandiose research projects and grandiose personalities can generate," notes the scientific publication Nature.
The science underlying the film revolves around sophisticated data, imaging and computer modeling but "the emotional aspects of In Silico are in no need of an interpreter," says Easy Reader.
"In Silico shows the scientific process in all its messy glory, with its revelations, missteps, labor, frustrations, self-promotion, fights for funding and fractious egos," says the Boston Globe. "And it shares a filmmaker's progress from an awestruck acolyte to a wiser and more objective observer."
Showtimes and speaker information to come.